Update to services in light of COVID-19 (August 6, 2020)
The physical Course Reserves Collection at the UTSC Library is currently closed due to public health concerns. Our staff will investigate the possibility of acquiring electronic versions of texts that instructors would typically place on reserve where possible. Please read our statement on the challenges of replicating physical reserves in an electronic context.
Please continue to visit this page often for up-to-date details. Have questions about electronic resources? Please ask your liaison librarian.
Some courses may have online course reserves that are accessed through the e-Reserves module. There are 2 ways to access your online readings:
Go to the UTSC Library website: Under Quick Links click on "E-reserves."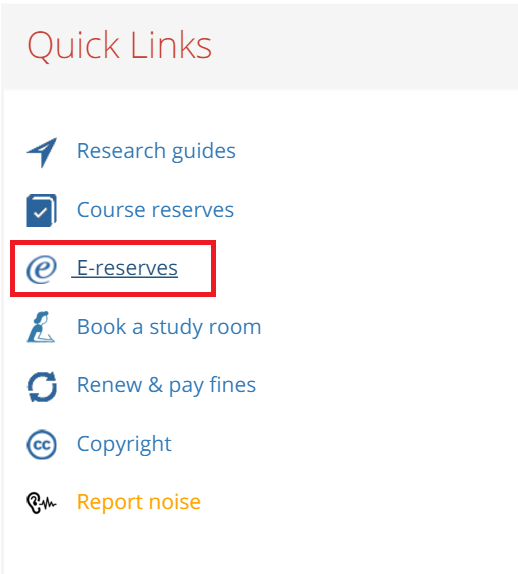 Log in with your UTOR ID and password. Choose your course from the list.
OR
Log into Quercus. Go to your course page and locate the "Library Course Reserves" link in the course menu. Your list of readings will appear in a new tab.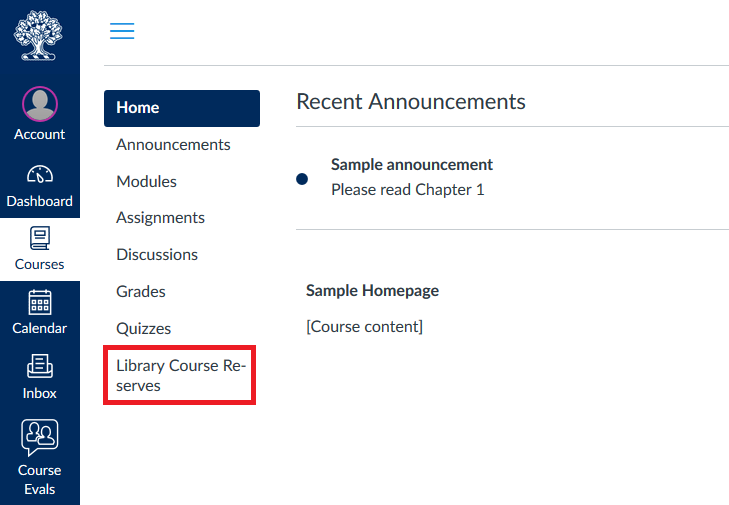 Questions or feedback? Please email readinglist-library@utsc.utoronto.ca
Having trouble finding or accessing your online course readings? Visit this help page for more information.