Location of the Library
The Uof T Scarborough Campus Library is located in the Academic Resource Centre (ARC), the large copper-clad building at the center of campus.
Please note that the library is located on the ground floor of the ARC.
 
Main entrance of the ARC building (wheelchair accessible). Turn left upon entering.

Main entrance of UTSC Library inside the ARC across from the UTSC Writing Centre (AC 210).
Map of Library location on the UTSC Campus (Library is in square C4)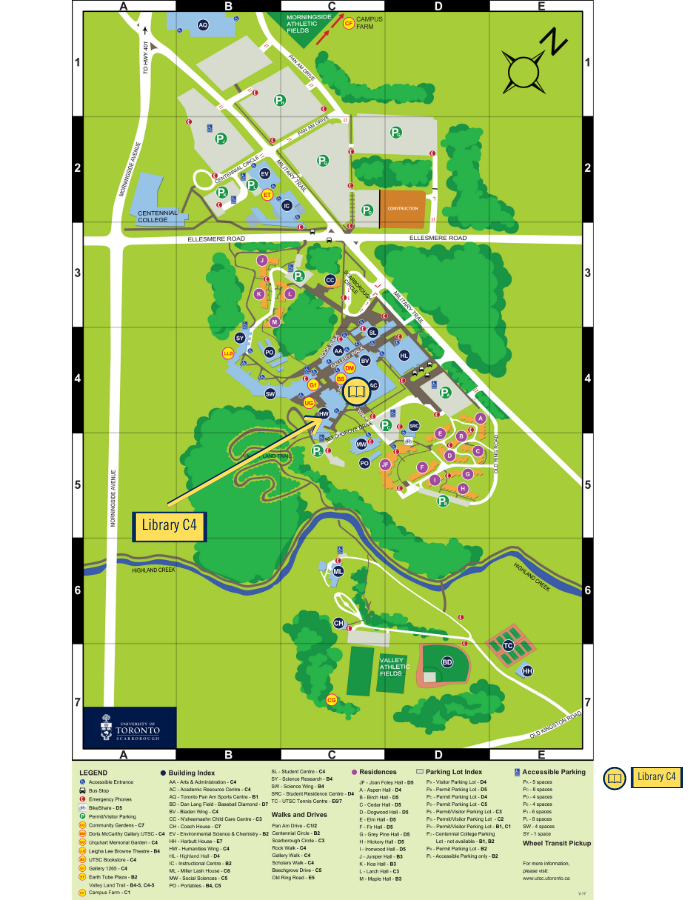 Study Space
UTSC has a new app to help find study space on campus, available through the App Store!

The app locates the number of users in a room and lets you filter by building or type of study space. Feedback can be sent to studyspace@utsc.utoronto.ca.
Mailing Address
U of T Scarborough Library
1265 Military Trail
Toronto, ON, Canada
M1C 1A4