Using the library

University of Toronto Scarborough Library
1265 Military Trail, Toronto, ON

Map
M1C 1A4
416-287-7500
Email    |   Book an appointment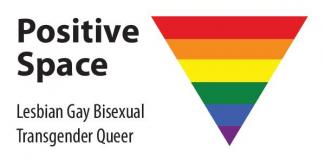 Events & Workshops
Date:
Wednesday, September 29, 2021
Time:
12:00pm - 1:00pm
Presenter:
Adriana Sgro
Location:
Online
Campus:
UTSC
This session will occur online and is facilitated by the University of Toronto Scarborough Campus Makerspace.
WeVideo is a cloud-based editing platform that allows you to create digital productions such as videos, podcasts and presentations. This introductory workshop will demonstrate basic functions of the platform. All are welcome to attend the workshop but access to a license is limited to UTSC Library Makerspace community.
Visit our website to find out how to become a UTSC Library Makerspace user.
Facilitator:
Adriana Sgro, Library Technician Reference & Makerspace Assistant | User Services, University of Toronto Scarborough Library
Date:
Wednesday, September 29, 2021
Time:
12:00pm - 2:00pm
Presenter:
UTSC Library
Location:
Online
Join us for part one of the Indigenous Book Club where we will learn about various books, podcasts, & other media by Indigenous peoples of Canada. The event will conclude with a sharing circle where participants will select 3 items to read or listen to by Wednesday, November 17th 2021.
Facilitators:
Chad Crichton, Liaison Librarian, University of Toronto Scarborough Library
Juanita Muise, Indigenous Engagement Coordinator, UTSC Office of Student Experience & Wellbeing
The Indigenous Book club is a Tri-Campus initiative started at the University of Toronto Scarborough (UTSC) Campus Department of Student Life in collaboration with the UTSC Library. The Book Club goals are to foster a space of collaboration, sharing, inquiry, and respect amongst faculty, staff, and students through the discovery and awareness of Indigenous authors and themes.
Participants will learn about Indigenous themes and engage in conversation on different Indigenous perspectives that helps with addressing obligations, responsibilities, solidarity, and supporting resistance of Indigenous people of Canada.

Learn about Indigenous perspectives on personal gifts and talents, and how the purpose of these gifts is that they are meant to be shared in support of community, ensuring others learn, grow, and benefit from these gifts.
Participants will identify their own personal gifts and talents, and how they can be utilized in support of Indigenous resistance, solidarity, and allyship.

Hope to see you in the sharing circle!
Miigwetch,
Indigenous Book Club Planning Team
Date: Thursday, September 23, 2021
Time: 11:00am - 12:00pm
Presenter: ChristinaTooulias-Santolin and Alicia Lee
Location: Online
New to citation management tools? Learning to cite correctly and organizing your citations and resources can be overwhelming, but citation management tools like RefWorks can help. This session will teach you the basics of RefWorks and will demonstrate how to import references to create your own personal database and bibliographies for projects and assignments.
UTSC news
Gas smell detected on campus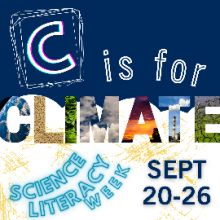 Join our celebrations from Sept 20-26, 2021!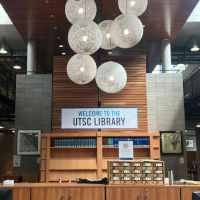 Start the academic year right in the UTSC Library
UTSC Librarians