Using the library

University of Toronto Scarborough Library
1265 Military Trail, Toronto, ON

Map
M1C 1A4
416-287-7500
Email    |   Book an appointment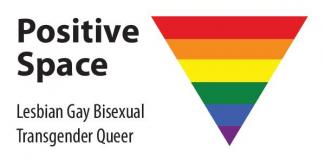 Events & Workshops
Date:
Thursday, September 30, 2021
Time:
3:00pm - 4:00pm
Location:
Online
Campus:
UTM
"A scholarly edition is an information resource which offers a scholarly enriched representation of primarily historical documents or texts" (Neuber, 2014). In this workshop, we will explore scholarly editing and attendees will learn how to create their own critical edition using online tools. No prior experience is needed.
Date: Thursday, September 23, 2021
Time: 11:00am - 12:00pm
Presenter: ChristinaTooulias-Santolin and Alicia Lee
Location: Online
New to citation management tools? Learning to cite correctly and organizing your citations and resources can be overwhelming, but citation management tools like RefWorks can help. This session will teach you the basics of RefWorks and will demonstrate how to import references to create your own personal database and bibliographies for projects and assignments.
Date:
Wednesday, September 29, 2021
Time:
12:00pm - 1:00pm
Presenter:
Adriana Sgro
Location:
Online
Campus:
UTSC
This session will occur online and is facilitated by the University of Toronto Scarborough Campus Makerspace.
WeVideo is a cloud-based editing platform that allows you to create digital productions such as videos, podcasts and presentations. This introductory workshop will demonstrate basic functions of the platform. All are welcome to attend the workshop but access to a license is limited to UTSC Library Makerspace community.
Visit our website to find out how to become a UTSC Library Makerspace user.
Facilitator:
Adriana Sgro, Library Technician Reference & Makerspace Assistant | User Services, University of Toronto Scarborough Library
UTSC news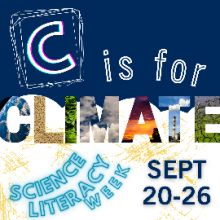 Join our celebrations from Sept 20-26, 2021!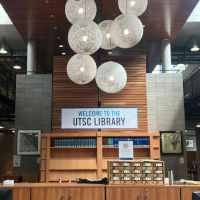 Start the academic year right in the UTSC Library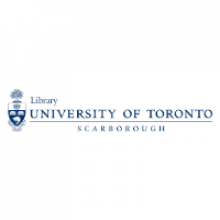 COVID-19 updates and how the library is partially reopening.