Using the library

University of Toronto Scarborough Library
1265 Military Trail, Toronto, ON

Map
M1C 1A4
416-287-7500
Email    |   Book an appointment
Events & Workshops
Date:
Thursday, July 29, 2021
Time:
1:00pm - 2:00pm
Location:
Online
TSpace is the University of Toronto open accesses research repository that accepts, disseminates and preserves scholarly works of faculty, staff, and students.
Whether you are depositing your own research or doing it on authors' behalf as an admin, lab manager, or a student assistant, this practical workshop will help you get started.
We will go over:
The types of materials that can be submitted
How to check copyright permissions when depositing published articles
How to determine which article version can be deposited, including for compliance with the Tri-Agency (SSHRC, NSERC, CIHR) Open Access Policy for Publications
Preparing the files, including a coversheet and accessibility check
Depositing to TSpace (demo)
The workshop will be recorded – register to receive the recording.
With any questions please contact the TSpace staff at tspace@library.utoronto.ca
Date:
Wednesday, July 21, 2021
Time:
1:00pm - 3:00pm
Location:
Online
Having trouble with finding the time and motivation to write? Shut Up and Write is a chance for academic writers within the UofT community to write productively in a communal setting.
The sessions will follow the Pomodoro technique where there will be a sequence of short sprints of writing with a few breaks in between.
Bring your work (laptop or paper) and we'll help you with your productivity!
WHO: Current U of T undergraduate/graduate students, faculty, and staff are all welcome
WHEN: Wed July 21, 1PM-3PM
WHERE: via BbCollaborate - webinar link will be emailed separately to registrants
HOW: Registration is required (click button below)
There is no cost for attending. Please sign in 10-15 mins early to ensure a smooth start to the session.
Questions? Email kieran.mcgarry[at]mail.utoronto.ca
Hosted by: Gerstein Science Information Centre
The breakdown for the writing session is as follows:
12:45-1:00: Log in to BbCollaborate
1:00: Intros & writing goals for the session
1:05: start writing (30mins)
1:35: break!
1:40: resume writing (30mins)
2:10: break!
2:15: resume writing (30mins)
2:45: break & social
3:00: end
Date:
Wednesday, July 21, 2021
Time:
1:00pm - 3:00pm
Location:
Online
Part 3: Going Grey and Supplementary Search Techniques
Audience: University of Toronto graduate students and faculty engaged in health science research. UTORids will be required to participate. (if you are affiliated with UofT but do not know your UTORid, email: mikaela.gray[at]utoronto.ca). **Please register using an UofT email address eg. @utoronto.ca or @mail.utoronto.ca**
Date: Wednesday, July 21st, 2021
Time: 1:00- 3:00 (+ pre-class work)
Location: Online (Quercus + Blackboard Collaborate)
This workshop follows a flipped-classroom model, which means there is pre-class work (30-40min) that is required to be completed before joining us online for class. This pre-class work will be available in Quercus one week prior to class.
Learning Objectives (pre-class work and online class). Knowledge syntheses that rely solely on published academic literature are at high risk of publication bias. Searching the grey literature is essential for mitigating this risk, but 'grey literature' is a nebulous concept, tricky to incorporate into syntheses and difficult to find.
Building on the skills we practiced in Parts 1 and 2, in this hands-on workshop students will learn to:
Identify potential sources for bias in their search and develop strategies to mitigate them
Define what is grey literature (and what's it's not)
Develop a strategy for identifying appropriate sources of grey literature
Utilize a methodological, transparent approach to searching sources of grey literature
Demonstrate best practices for supplementary search techniques including hand-searching and reference tracking
Integrate strategies for incorporating grey literature and supplementary search techniques into the review workflow
Evaluate search methods to identify proper reporting
Expectations of Participants:
Join the Quercus site (You will be added to the course after registration)
Complete the pre-class survey (in Quercus)
Complete the pre-class work (in Quercus)
Attend the live class ready to participate in discussions and activities (BB Collaborate)
Complete the post-class evaluation (in Quercus)
Instructors:
Mikaela Gray, MI - Liaison & Education Librarian, Gerstein Science Information Centre
Glyneva Bradley-Ridout, MI - Liaison & Education Librarian, Gerstein Science Information Centre
UTSC news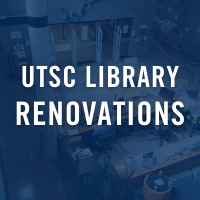 Renovation updates and how the library is working to improve your space.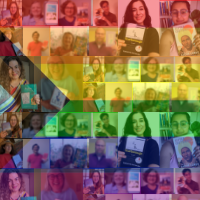 The Library celebrates Pride with fabulous colours and books centring LBGTQ+ characters and authors.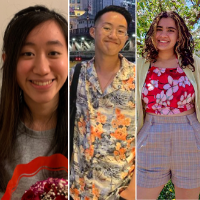 Congratulations to our 2021 Undergraduate Research Prize winners!