Using the library

University of Toronto Scarborough Library
1265 Military Trail, Toronto, ON

Map
M1C 1A4
416-287-7500
Email    |   Book an appointment
Workshops
Date:
Tuesday, May 4, 2021
Time:
12:00pm - 1:00pm
Presenter:
Adriana Sgro
Location:
Online
Campus:
UTSC
This session will occur online and is facilitated by the University of Toronto Scarborough Campus Makerspace.
Facilitator:
Adriana Sgro, Library Technician Reference & Makerspace Assistant | User Services, University of Toronto Scarborough Library
An overview of a free 3D design program. Tinkercad is a powerful, yet great for beginners.
At the end of the workshop, you will be able to make a basic 3D shape in Tinkercad and be able to export it.
Date:
Thursday, April 22, 2021
Time:
1:00pm - 2:30pm
Location:
Online
This 2-part workshop is meant for graduate students working on their master's or doctoral dissertations. The workshop is offered jointly by the School of Graduate Studies and Library staff.
In Part 2: Copyright and Publishing we will cover:*
Your rights as an author and copyright considerations
Reusing someone else's materials in your thesis
Turning your thesis into an article or a book
Considerations when publishing before or after graduation
This workshop will be beneficial for those who are just starting on their thesis journey as well as those who are already writing or getting close to submission.
The session will be recorded and recording sent to registered participants.
*While the workshop may reference the process followed by the School of Graduate Studies, most content would also apply to Toronto School of Theology students and those writing non-thesis projects.
To register for Part 1: Formatting and Submission (April 20, 2021) visit - https://uoft.me/thesis2021pt
With any questions please contact Mariya Maistrovskaya, Digital Publishing Librarian at mariya.maistrovskaya@utoronto.ca
Date:
Thursday, April 22, 2021
Time:
3:00pm - 4:00pm
Location:
Online
This 60-minute session will provide a more in-depth look at publishing in the STEM disciplines. You have spent years designing, conducting, analysing and writing about your research. The manuscript submission phase also requires careful planning and consideration. Please note this sesion focuses on journal article publishing.
The session will provide a primer on:
Factors to consider in journal selection

Transparency and reproducibility (including reporting guidelines, preprints, etc.)

Checklist for prepapring and submitting a manuscript (including pre and post submission)

Peer review demystified

Author responsibilities
UTSC news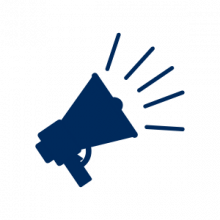 Apply to work with the UTSC Library in work-study & full-time roles.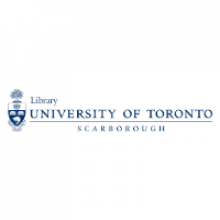 COVID-19 updates and how the library is partially reopening.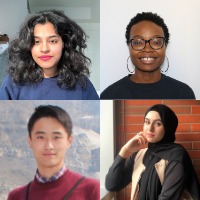 Learn more about the Undergraduate Research Poster Forum winners and finalists.