Congratulations to the 2020-2021 U of T Scarborough Undergraduate Research Poster Forum winners! This is the sixth annual poster forum and second virtual edition.  
Since 2016, U of T Scarborough undergraduate students have participated in two undergraduate research initiatives created by the UTSC Office of the Vice-Principal Research & Innovation and UTSC Library – the Undergraduate Research Prize and the Undergraduate Research Poster Forum.  
The poster forum provides opportunities for students who excel in research, scholarship, and creative activities to showcase research and win cash prizes that range from $1000 first place, $ 500-second place and $250 third place.  
Forty students submitted research abstracts to the Undergraduate Poster Forum for consideration. Of those 40, 12 finalists were selected by faculty and librarians to present their prepared poster and a pre-recorded video. From the 12 finalists, Oviya Muralidharan, Gloria Umogbai and Raymond (Ruolin) Wu, and Aqsa Zahid, were named the first, second (tied) and third 2020-2021 prize winners.  
"We're proud to support a program that continues to foster research opportunities for our undergraduate students," says Professor Bernie Kraatz, U of T Scarborough's Vice-Principal of Research & Innovation.  
"The forum also provides the perfect opportunity for UTSC students to learn more about the outstanding work of their peers."  
U of T Scarborough Chief Librarian Angela Hamilton congratulates all finalists on the work done. 
"Regardless of whether you won an award or not, you should be proud of completing highly specialized research and telling that story," says Hamilton. 
Thanks also went out to everyone that made the second virtual edition of the poster forum a success.  
"A big thank you goes out to the staff at the Office of Vice-Principal Research & Innovation, UTSC faculty, librarians, and staff at the UTSC Library, including the selection committee and the judges who took time out of their busy schedules to ensure a successful event," says Hamilton.  
The UTSC Library spoke with each winner about their research and next steps. Read more below.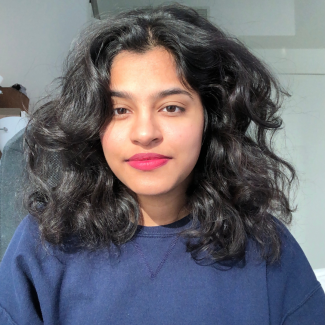 Oviya Muralidharan 
What program and year of study are you in? 
I'm in my 3rd year going into my 4th, specializing in Molecular Biology and Biotechnology 
Please share a quick description of your research. 
My research is in Medical Assistance in Dying (MAiD). MAiD became legal in Canada in 2016. We conducted an E- survey of physicians and nurses on the stressors and protective factors they are experiencing in providing this kind of care. It is one of the first quantitative measures of the practitioner experience in Canadian MAiD. 
What are some next steps that you're looking forward to with your research? 
I heard from my supervisor that our paper has been incorporated into the teaching curriculum on MAiD for residents in psychiatry, internal medicine and surgery at U of T and we have had requests from other provinces, and I am super excited to see this work being applied! On a more personal note, I'm interested in so many different research areas, and I'm looking forward to getting involved in other projects this upcoming Fall.  
I also want to shoutout my awesome supervisor/mentor Dr. Donna Stewart who I worked with on this project. I am so grateful to them for the opportunity to do this meaningful work and all their support along the way.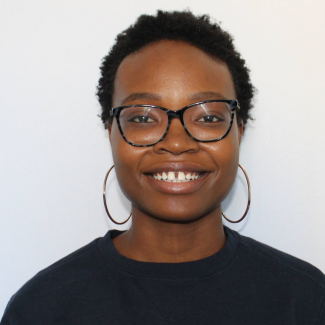 Gloria Umogbai 
What program and year of study are you in? 
I am in my fourth year, enrolled in a Double Major in Population Health and Molecular Biology, Immunology and Disease.
Please share a quick description of your research. 
My research explores the intersection of racism and ageism by drawing from—and elaborating on—the existing critical literature on aging and ageism. Although key age studies concepts provide important foundations for understanding the root of ageism, a truly intersectional analysis of Black aging experience needs to account for the racialized realities of language and survival: otherwise, Black experiences of aging will remain muted. 
What are some next steps that you're looking forward to with your research? 
I believe my research provides an avenue for further investigation on the intricate link between ageism and racism, and its direct effects on the lived experiences of Black aging bodies. It also provides avenues for exploring these lived experiences through Arts-Based Health Research that employ creative modalities such as digital storytelling, or theatre. This could also be a useful tool in the healthcare setting in breaking down physician bias towards Black patients. It is exciting to me that there is so much that could be done in this research area!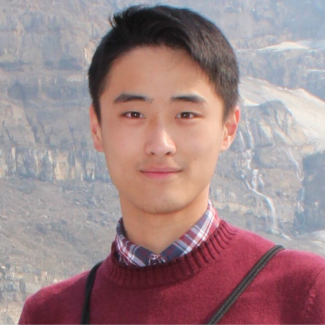 Ruolin Wu 
What program and year of study are you in?  
I'm a fifth-year Psychology student (specialist program). 
Please share a quick description of your research. 
Research has traditionally focused on how one strategy (known as willpower or self-control) can help us reach our goals. But in the past few years, it has also become clear that many other strategies can be helpful. We wanted to look at whether having a larger strategy repertoire (i.e., having more strategies) predicts goal attainment. Overall, it seems that people progress more on goals where they have more strategies compared to goals where they have less strategies.  
What are some next steps that you're looking forward to with your research?  
Here, we just take the initial step to say, hey, there may be something important about repertoire. We show that repertoire improves goal progress, but we are not yet sure how it improves goal progress. The next steps for this specific research would be to look at different types of strategies within a repertoire. Why does repertoire improve goal progress? Are certain strategies better for certain goals or contexts? Is there an ideal combination of strategies to use?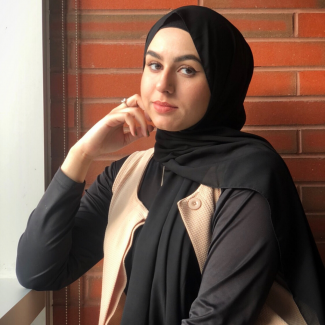 Aqsa Zahid 
What program and year of study are you in?  
I am a fourth-year student specializing in Mental Health Studies. 
Please share a quick description of your research. 
I conducted a research project with Dr. Michael W. Best in which stigma associated with a diagnostic label and negative symptoms of schizophrenia were examined. Based on a 2 x 2 within-subjects design, participants ranked their preference for social interaction with four confederates who were either labelled / not labelled with schizophrenia and displayed/did not display negative symptoms. The results indicated that social exclusion appears to be dependent on the presence of both variables, especially on the presence of negative symptoms. Read the full manuscript. 
What are some next steps that you're looking forward to with your research? 
I look forward to building my research and clinical experience prior to applying to Master's programs in Clinical Psychology and Psychotherapy. During the next few months, I will work on publishing other original research work that I has conducted. I also looks forward to volunteering in various labs and gaining clinical experience. 
Links to all the finalists and winners' poster submissions are available on the UTSC Library website.