This space is currently closed due to COVID-19 restrictions. Please visit the library updates page for details.  
Welcome to the UTSC Library Mindfulness Space!
Located behind the UTSC Library Popular Collection, the UTSC Library Mindfulness Space is your study-break getaway.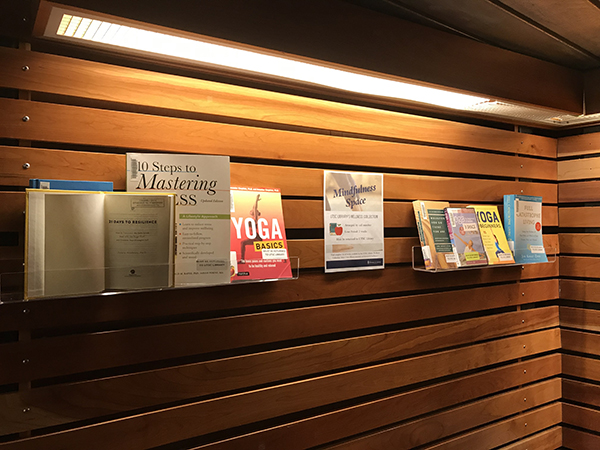 The Mindfulness Space offers:  
A Light Therapy Lamp
Yoga mats
Meditation cushions and comfortable seating  
Sound-cancelling headphones (Sign out at the front desk)
Wellness books, DVDs and more through the UTSC Library Wellness Collection. 
Space for 3-4 people 
Please do not remove Mindfulness Space equipment from the Library without written permission. Please do not bring food or drink into this space. 
Visit UTSC Library and practice mindfulness! 
For mental health resources available at the University of Toronto Scarborough please visit UTSC Health & Wellness.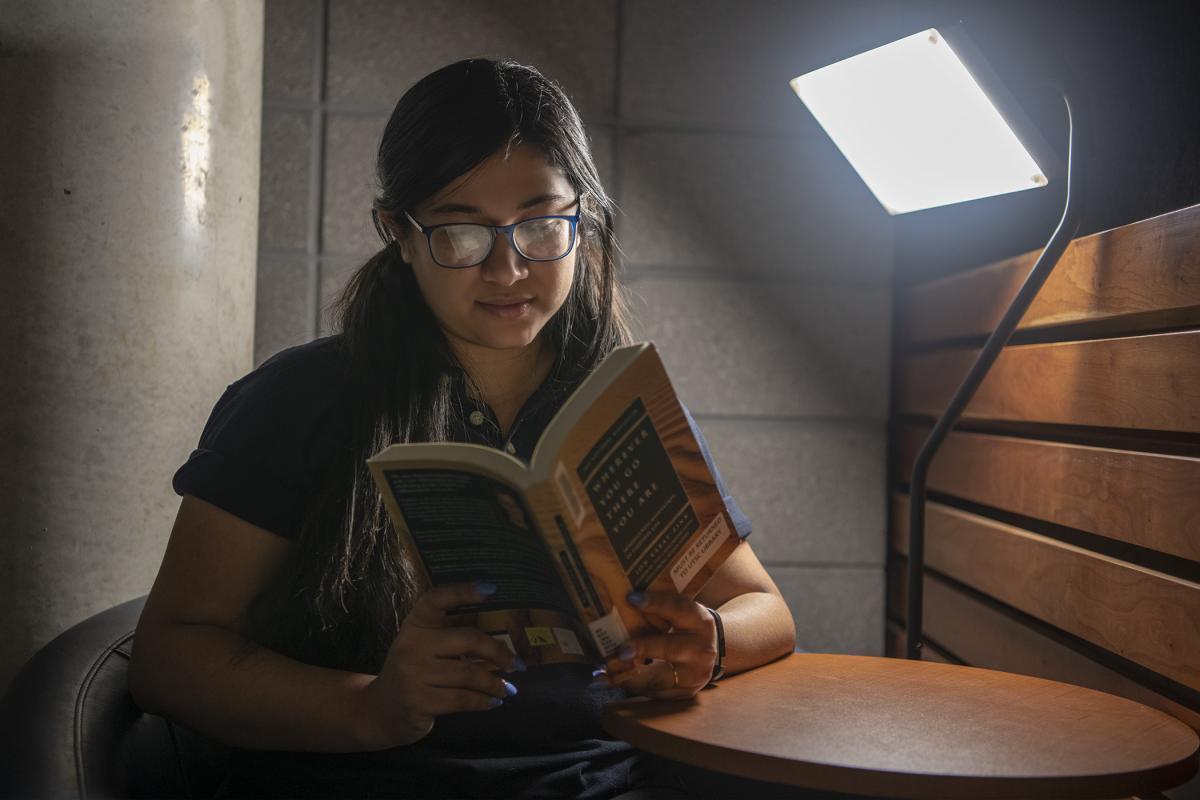 Student using a light therapy lamp in the UTSC Library Mindfulness Space.