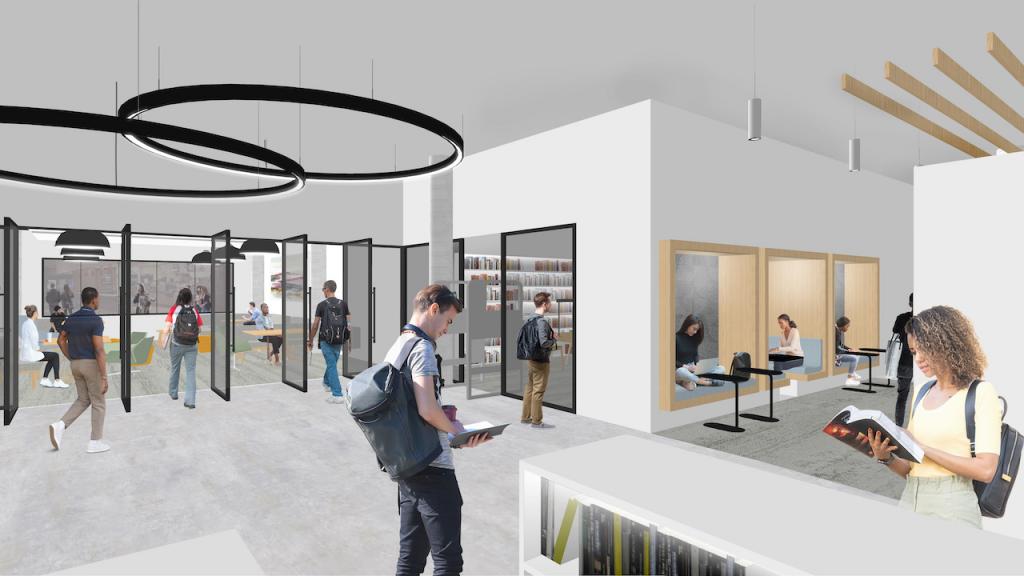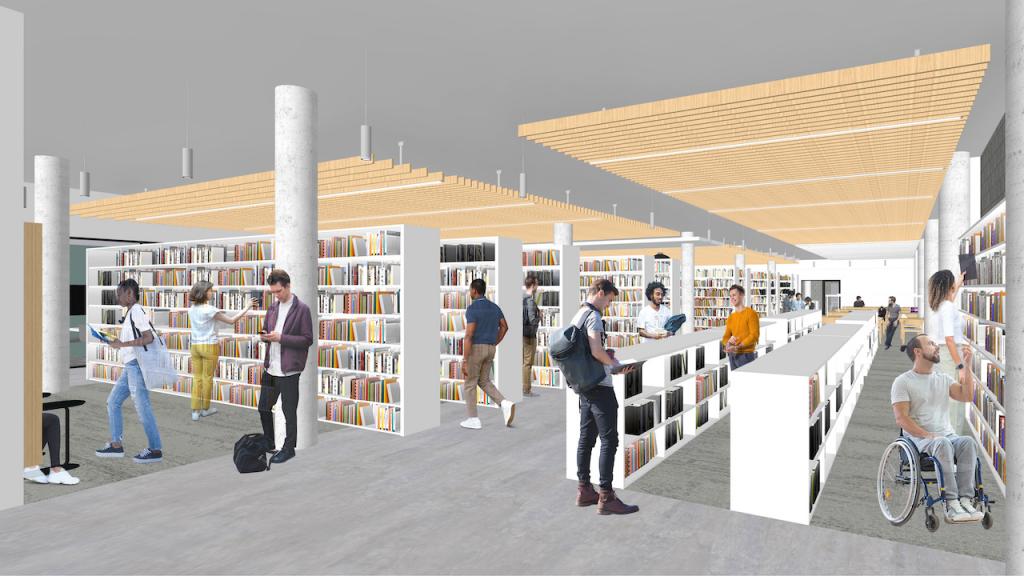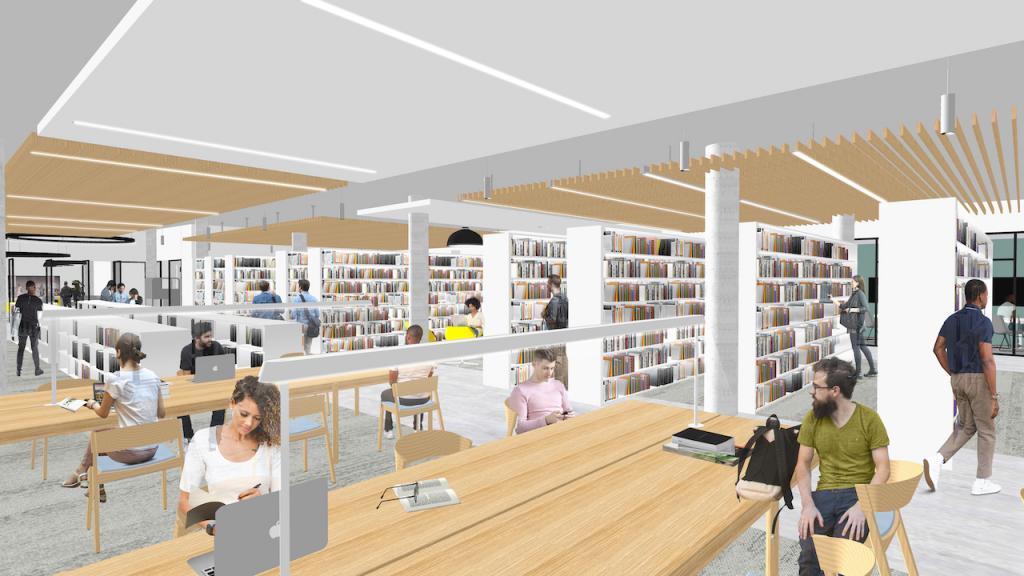 Updated September 5, 2023
The U of T Scarborough Library is excited to be undergoing renovations to provide improved spaces and services for the UTSC community. Planning and pre-work began in 2017 and physical renovations began in September 2021. These will be completed in three phases by 2025. 
Phase I of the renovation is partially completed and open to the UTSC community.
Key changes 
More group study rooms  
New lounge and event space
Dedicated short term loan area for course reserves and tech lending items
More outlets
Improved access to the book stacks
What is moving? 
Timeline / Phases 
2018-2021 
Pre-renovation: Level 1 & 2 books and materials moved to compact storage and/or Highland Hall; bookshelves removed; area blocked off for construction.
2021-2023
Phase 1: Enhanced students' areas on level 1; new course reserves area; new book stacks; Digital Scholarship Unit staff space.
2023-2024
Phase 2: Improved staff space on level 1.
2024-2025
Phase 3: New group study rooms on level 2; new soft seating on level 2; improvements to the Archives & Special Collections Reading Room.
Please excuse the noise while improvements are being made. We are trying to keep the loudest portions of the construction for non-peak hours. Should there be noises interrupting your time at the library, feel free to get earplugs at the library front desk at no cost.
For more on available library spaces, please visit the library front desk or our location and maps page.
Stay in the know! Follow the UTSC Library on Facebook, Twitter and Instagram, or the library website. 
Have questions? Call 416-287-7500 or visit the library front desk.